INTRODUCING...

700 Credit and Equifax are pleased to announce the release of a new service for automobile dealerships to immediately verify the employment and income for car buyers.
Income Verification improves the customer experience by completing the transaction quickly without interruption. The service removes a potential roadblock to closing the deal by the customer leaving the dealership to obtain pay stubs and changing his or her mind after leaving the store.
To start using Employment Verification at our low introductory rate, simply fill out the form to the right or call 866-273-3848 and a representative will assist you.
Drive Growth By Removing Stipulations Quickly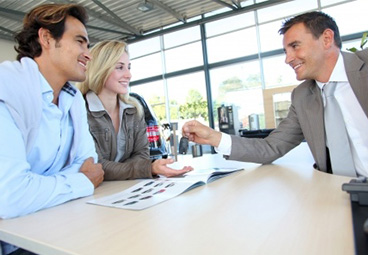 "According to Equifax research, almost 25% of borrowers inflate their stated income on car loan applications by 15% or more – leading to increased possibility of charge offs and delinquencies," says Michael Kuentz, Senior Vice President of Equifax Verification Services. "Income and Employment Verification pulls from our national database of more than 55 million employment records and greatly reduces the potential pitfalls from misstated income. This serves the dealer and lender by expediting the sale and gives the buyer a better, more confident experience at the showroom.
"Too often, when the deal is ready to close and buyers leave the showroom intending to return with pay stubs to fulfill the lender stipulations, they don't return," says Ken Hill, Managing Director of 700 Credit. "With Employment Verification, dealers can fulfill the proof of income stipulation while the buyer is still in the store and excited about their new car."
How do I get set up?
To start using Employment Verification today at our low introductory rate,
simply call (866) 273-3848 or fill out the form at the top of the page and a
700Credit representative will contact you with details.
All Rights Reserved. © 2013 700Credit, LLC. "700Credit" is a trademark to 700Credit, LLC.